About Nomadic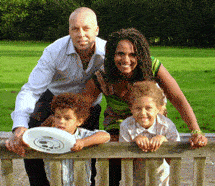 Nomadic Tours is an independent specialist tour operator offering affordable adventure holidays to Morocco. We provide a variety of exciting itineraries that are great value and a superb way to see a country along with like-minded people. Nomadic Tours give you the opportunity to get closer to Morocco and the people, culture and landscapes that you find there.
Nomadic's ethos
We pride ourselves on offering excellent value for money and safe but exciting itineraries employing some of the best guides in the business. Every booking is treated both in the UK office and by our crew on the road, as if it was our first - we are happy to help.
We care passionately about responsible travel. You can see this in the way that we treat our crew and suppliers, and the financial support we give from every booking to our Moroccan Association in the high Atlas mountains, which helps at a grass roots level to support the people of the area and especially young girls to gain an education.
Nomadic has been operating in West and North Africa for over 20 years and our tours are fully bonded through our membership of both ATOL and ABTA so you can be sure that your adventure is being organised by an experienced, reliable company.
Nomadic was founded on a family led approach by Mark Stallwood and Diana Stallwood-Codrington and has established its place in the industry as a reliable provider of good value adventure holidays in Morocco.
...come and join us for your next adventure!!